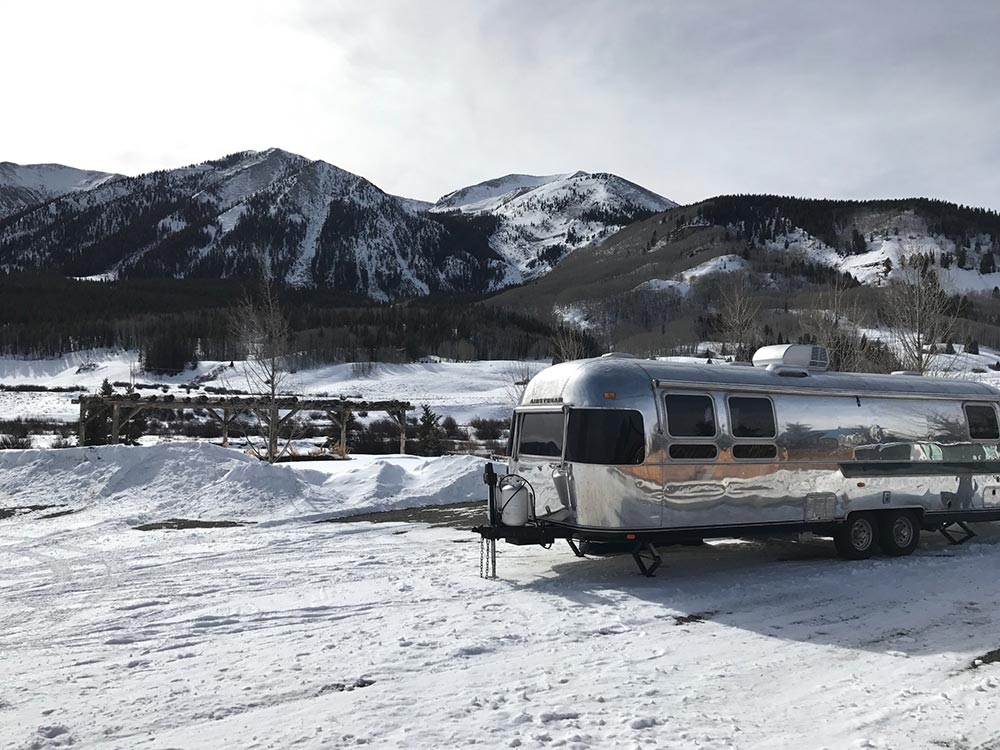 Winter camping in Crested Butte can be a challenge, but it can definitely be rewarding for the hearty camper! There are some important details you need to know if you're considering staying with us to enjoy the EPIC skiing that Crested Butte has to offer:
-Our water and restroom facility has to be shut down in the winter to avoid freezing, so we can only offer POWER and overnight parking in the winter. For this reason we have established specific winter camping guidelines that must be agreed to. (see details below and expanded
Policies
page) County Regulations require that campers be fully self-contained, and must be functioning and used in the winter.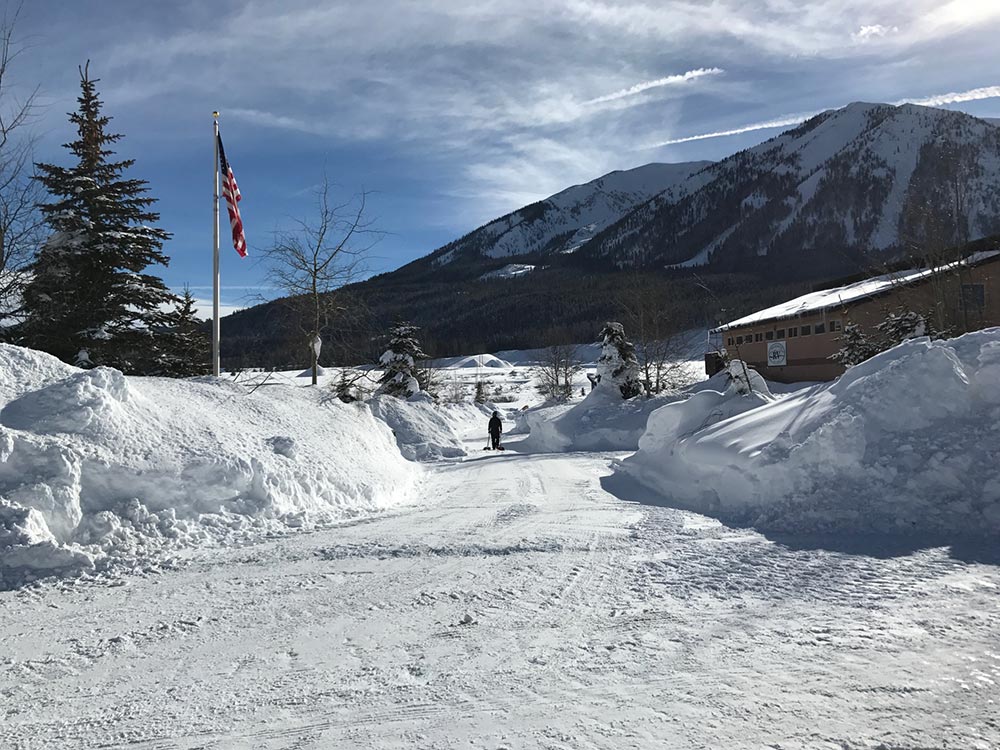 -Currently, there is not a public shower facility in the Crested Butte area. The Rec Center in Gunnison (28 miles away), is the most affordable shower in the area for $5.00, or $9.00 for a full day pass to use the facility. If you are looking to stay closer to the ski area, the Elevation Hotel at the base area charges $25.00 for a day pass. This includes the fitness center, hot tubs, pool, etc., and there is a weekly rate as well. (970) 251-3000.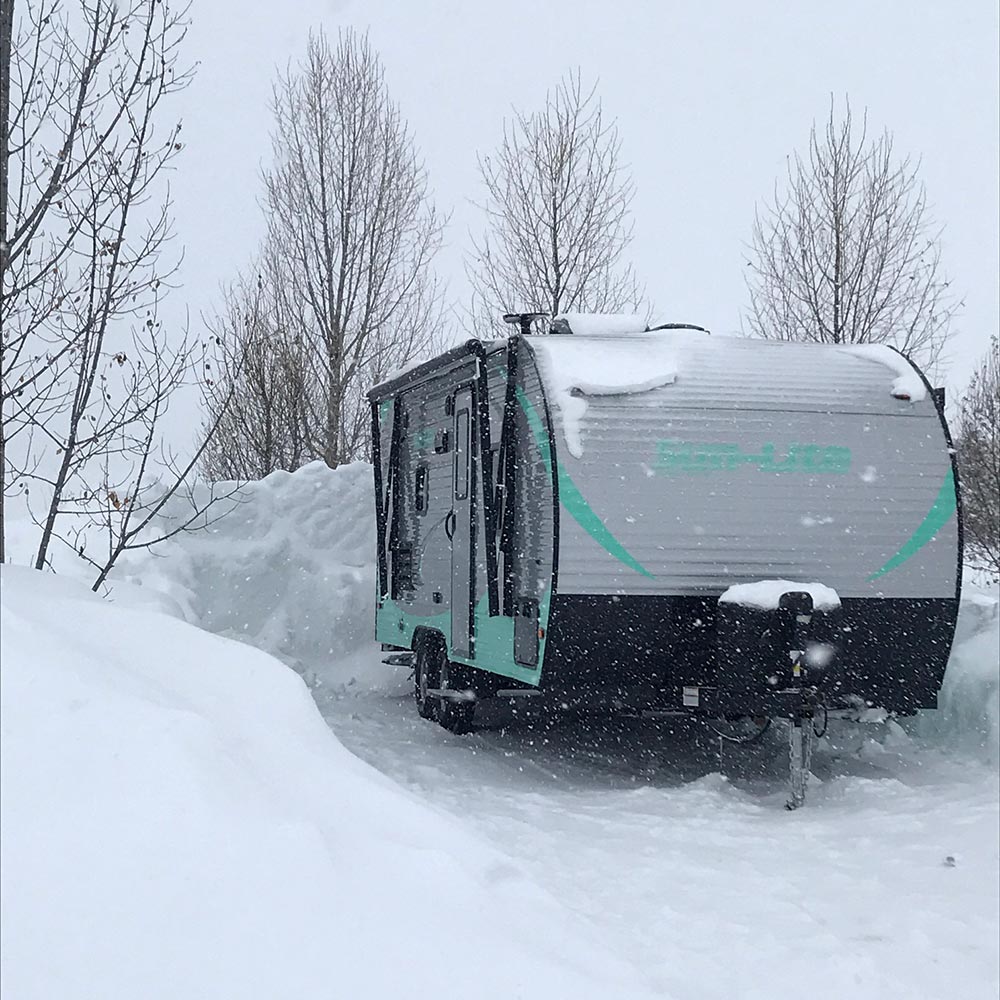 -Keep in mind that it can get quite cold overnight. Come prepared by making sure your heater is working and that you have plenty of propane to keep it on all night. Extra blankets are always a good idea!
-Reservations are required in the winter with 48 hours advance notice. We really need to know you are coming so we can have any fresh snow plowed for your arrival. Spots do fill up on busy weekends! We are flexible with our cancellation policy in the winter due to weather, because we certainly want you to travel safely! Stay in communication with us if weather is affecting your travel plans and we will work with you to modify your schedule. Our two rate classes are based on camper sizes. Smaller RV's and Sprinter Vans typically drive to the ski area for the day, and larger campers (trailers, 5th wheels and motorhomes) typically stay plugged into power for heat 24/7 to avoid freezing inside the camper. This is the reason for the rate differences.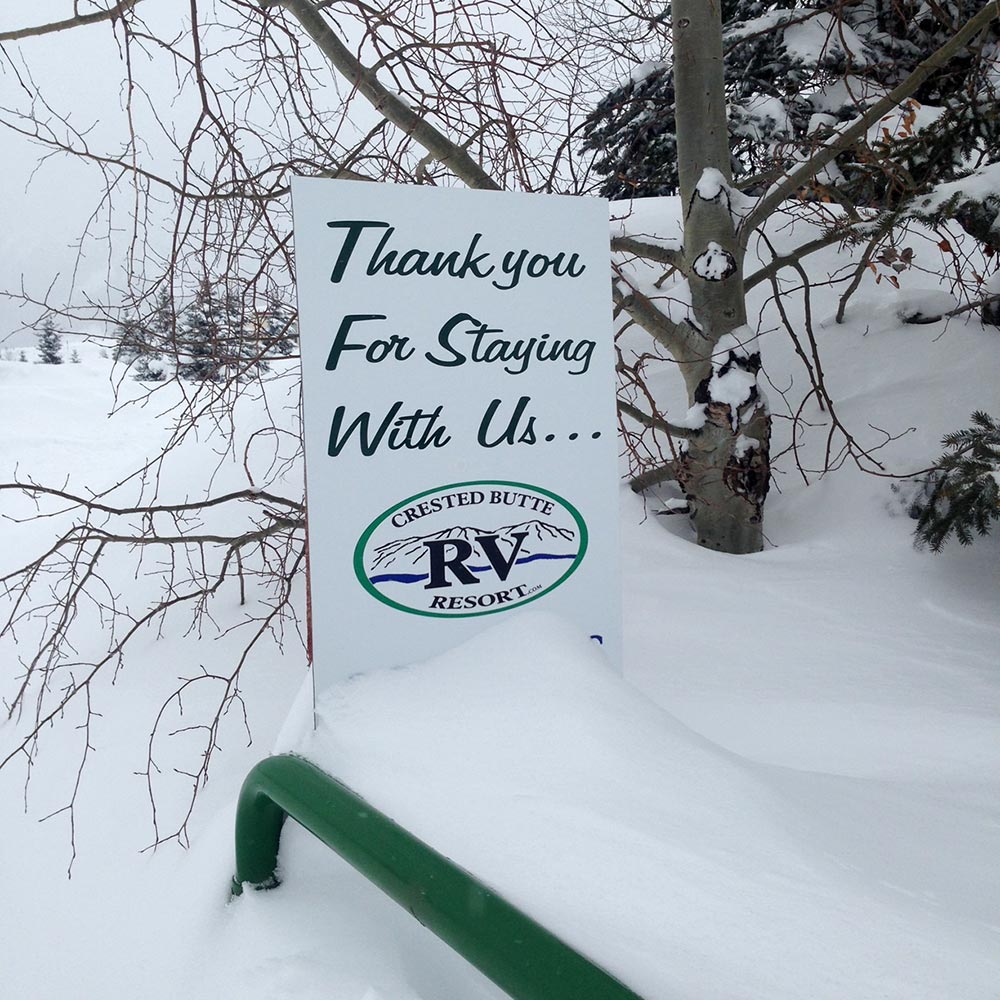 -As always, contact us by phone or email if you have more questions!
*970-596-5093 *Texting is great!
-BOOK NOW!
WINTER CAMPING GUIDELINES:
EXTREMELY IMPORTANT INFORMATION BELOW!
Winter Camping at CBRV only includes overnight parking and power.
NO WATER OR RESTROOMS ARE AVAILABLE!
ALL CAMPERS MUST BE FULLY SELF-CONTAINED, which includes a functioning toilet and waste water containment system. Campers MUST keep ALL food waste, human waste, urine, gray water, trash, and ALL other waste inside camping units or vehicle.
Abusive users — If at any time it becomes evident while occupying space at CBRV that any part of the above guidelines are violated, significant fines will be imposed.
Overnight temperatures are often around 0℉, and can drop as low as -35℉. Campers take full assumption of risk and hold CBRV harmless for ANY damage caused to Campers or Vehicles due to freezing temperatures. 4-Season Campers are highly recommended.