Winter Camping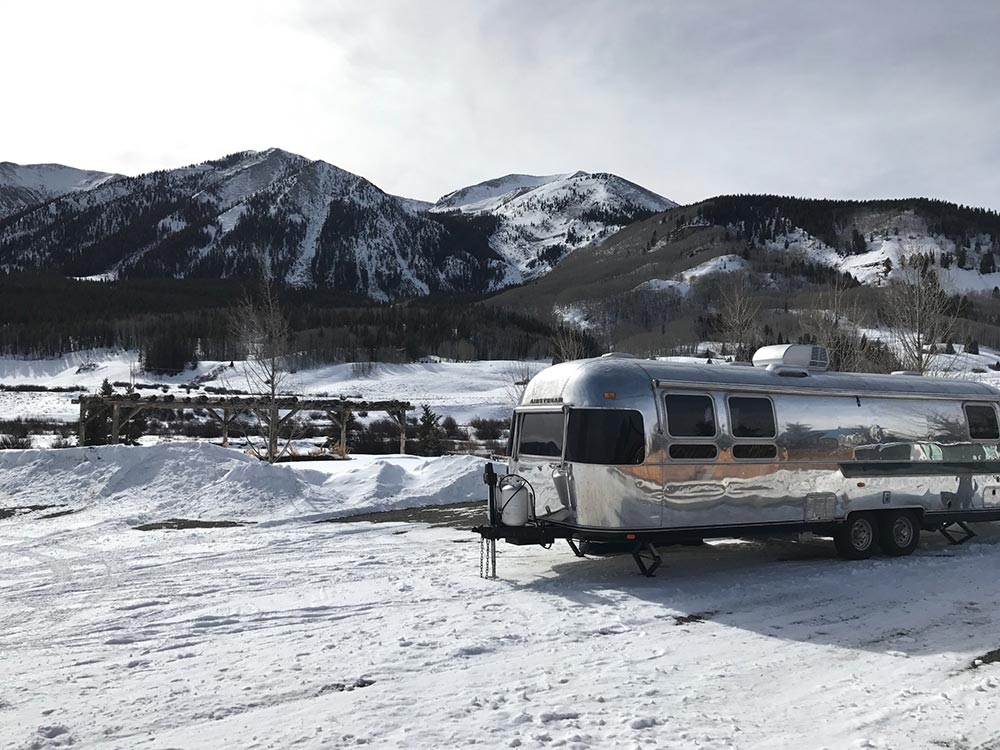 Winter camping in Crested Butte can be a challenge, but it can definitely be rewarding for the hearty camper! There are some important details you need to know if you're considering staying with us to enjoy the EPIC skiing that Crested Butte has to offer:
-Our water and restroom facility has to be shut down in the winter to avoid freezing. For this reason we can only offer POWER, snow plowing and overnight parking. Keep in mind that County Regulations do require that campers be fully self-contained.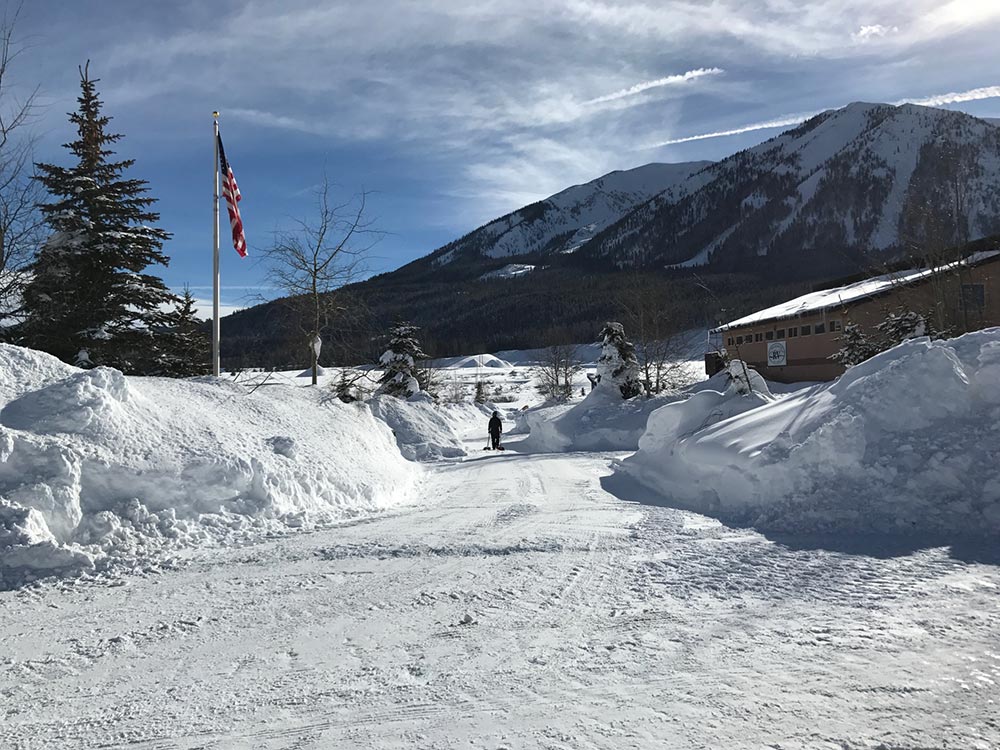 -If you are not equipped for "4-season" camping, you could use gallon jugs for your water and not fill your camper's holding tanks. This works for eating and drinking, but not for bathing.
-Currently, there is not a public shower facility in the Crested Butte area. The Rec Center in Gunnison (28 miles away), is the most affordable shower in the area for $5.00, or $9.00 for a full day pass to use the facility. If you are looking to stay closer to the ski area, the Elevation Hotel at the base area charges $25.00 for a day pass. This includes the fitness center, hot tubs, pool, etc. We are currently exploring other options to help winter campers get clean, but our options are limited!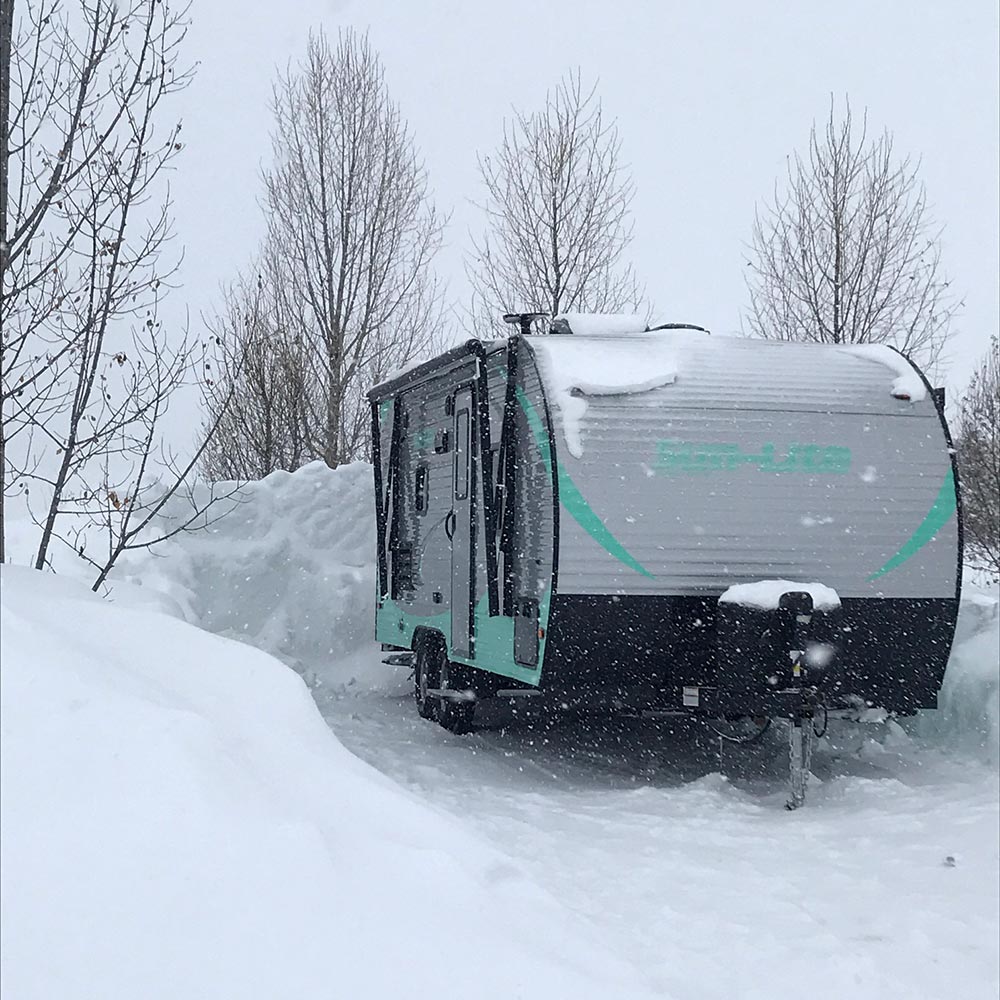 -Keep in mind that it can get quite cold overnight. Come prepared by making sure your heater is working and that you have plenty of propane to keep it on all night. Extra blankets are always a good idea!
-Reservations are not required in the winter, but are definitely recommended! We really need to know you are coming so we can have any fresh snow plowed for your arrival. Spots do fill up on busy weekends! We are flexible with our cancellation policy in the winter due to weather, because we certainly want you to travel safely! Stay in communication with us if weather is affecting your travel plans and we will work with you to modify your schedule.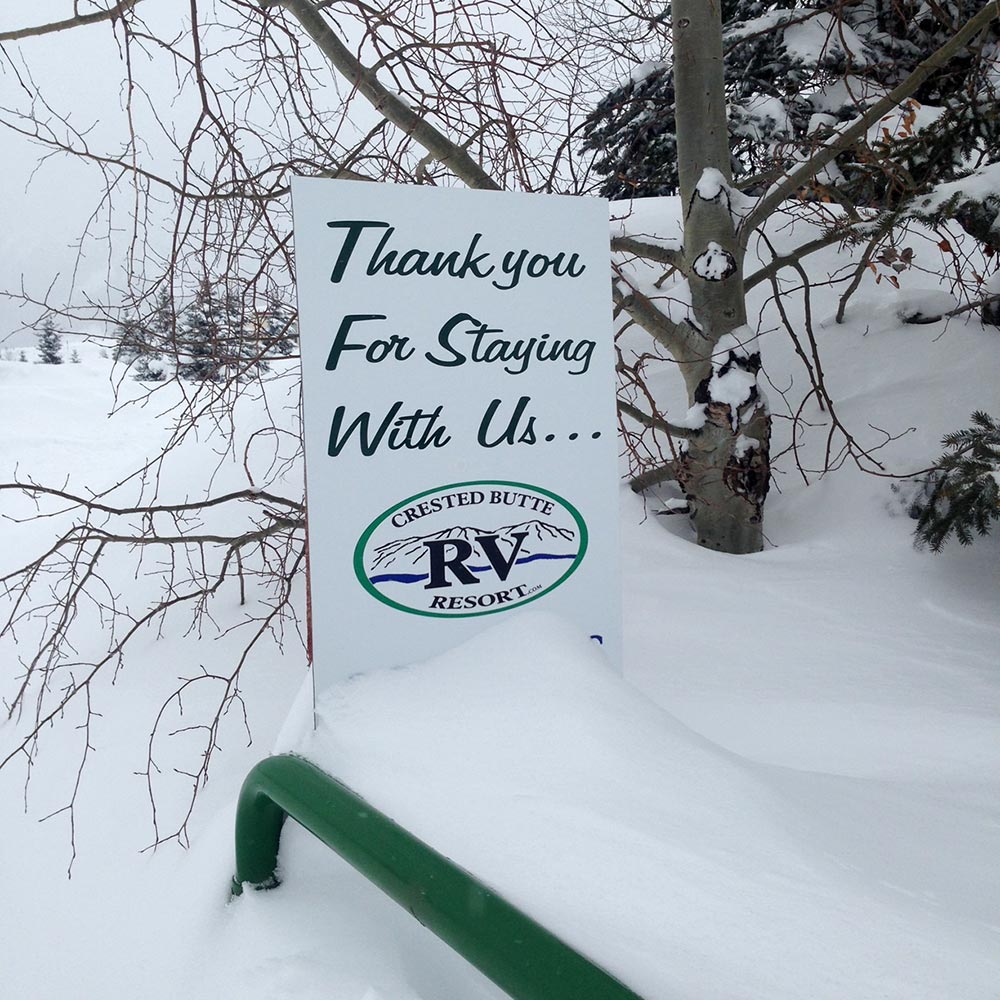 -As always, contact us by phone or email if you have more questions! *970-596-5093 *Texting is great!